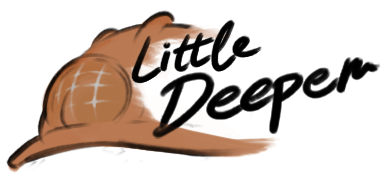 Little Deeper
Deeb is a professional miner with one goal in mind: Find the treasure chests. Help him get through various obstacles deep within the labyrinth. Just dig a little deeper for the next adventure.

--Features--
Easy to pick up and play with simple tutorial at start of game
Explore each handcrafted puzzle with increasing difficulty as you dig deeper
--Goals--

1. Find specific Keys to unlock Gates and Treasure Chest
2. Avoid getting killed by Landmines and Crazy Moles
3. Avoid getting drowned in water due to broken pipes
4. Get to the Tunnel to dig deeper on the next challenge
Please try out this browser version with the first 5 levels of our game. Reviews are greatly appreciated. Thank you for playing.
Follow us @BlueKumaGames
Email: bluekumagames@gmail.com